Rajiv Gandhi Centre of
Advanced Technology
Established by the Government of Rajasthan
to enhance competency, employability and mobility

of science/engineering/technology students, the youth and mid-career professionals of Rajasthan, India and the world looking forward to get trained and inducted into the advanced and emerging tech industry.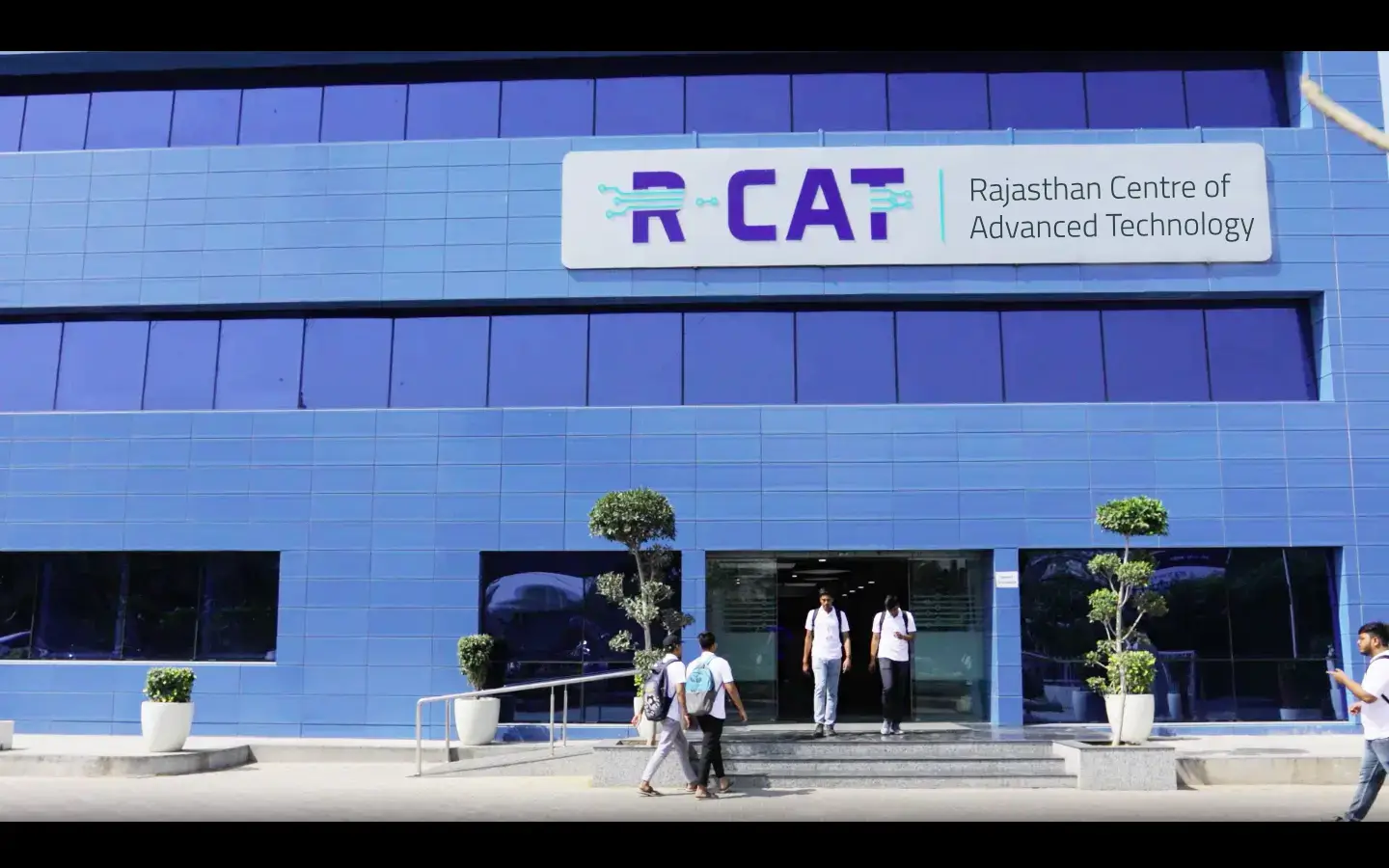 Explore

INSPIRING INSIGHTS
+
Certifications
obtained
+
Faculty Development
Program (FDP)
+
RCAT Internship
Trek (RIT)

EVENT
CALENDAR
What Are They Saying
Testimonials
This is my first visit to R-CAT and I am really impressed. The building is the state-of-the-art, the equipment(s) are modern, people are passionate, and these are right infrastructure. I can't believe that it is state government's initiative. I am sure it will attract talents and provide entrepreneurship and training to people of Rajasthan so that they can go and make places & make names in the field of modern technologies.
My respectful homage to bharat Ratna Rajiv gandhi ji. The visionary and progressive PM congratulations to Hon. CM Ashok Gehlot jee and Akhil Arora jee.RCAT is modern center of digital skills and an academic 'mecca' .Youth of Rajasthan would get thousands of jobs through RCAT.Best Wishes
Very commendable. Infrastructure is excellent, will help IT Students to progress in their careers. This is a step ahead of its time.
This is really a commendable initiative RCAT will help in bringing industry academia linkage by enhancing the employability of our engineers. This is a future in the era of industry.
Very impressive facility. Glad to see the way RCAT is making the industry future ready.
View All